So Christmas and Hanukah have passed, and you're facing down New Year's Eve. Is it inevitable that the majority of us put so much effort into preparing for the festivities in December that a cloud starts to hover above us once we are actually celebrating?
Perhaps the solution lies in choosing a New Year's Resolution immediately! Pick one that you can manage and that will bring you joy. Also choose one you can achieve.
Setting a goal is a challenge for many. Get fit? Lose weight? Organize all storage in your home? Learn a new hobby? Why not learn a new hobby that will help you get fit and lose weight – and organize your storage while doing it? Unachievable like most New Year's resolutions!
I think such resolutions put too much pressure on us. I propose finding 15 minutes in a quiet room where you can count your blessings from 2015.
Think of your family, close friends, work friends, your job, home, health, and any experiences that brought you particular joy this year.
Rather than working on improving yourself as a New Year's Resolution, choose travel as a goal for relaxing and feeding your soul and senses. Many folks become irritable or even depressed come winter from Seasonal Affective Disorder. Simply put, your senses need more sunlight, and you would benefit from seeing the turquoise waters and gorgeous flowers of Virgin Gorda.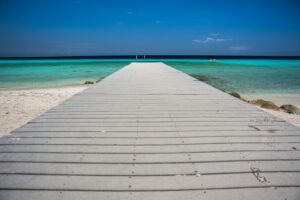 Do you want to spend time with your family so you can recharge and reconnect? Then spend a week and have the time of your lives at a A Dream Come True Estate in Virgin Gorda.
Did the past year take a toll on your relationship with your spouse or special someone? If illness made it difficult to travel but now you can, then celebrate with a A Romantic Getaway for Two Special.
The winter is here. Seize this moment and make your plans so you can face New Year's Eve with aplomb.
Your winter doldrums will lift. You will feel gratitude for the abundance you have in your life. You will eagerly look forward to your upcoming trip. And this time next year, you'll have something else to appreciate.